How to write a newsletter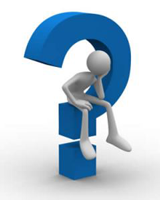 Newsletters have over the past few years have become quite a famous tool for business owners as the best way to communicate to their subscribers and customers. While traditional newsletters were printed and then distributed, modern newsletters are published by businesses online, and while most writers know how to write a newsletter, writing newsletters for online publication is a different technique altogether. Apart from that, by publishing newsletters online, you will save printing and distribution costs altogether. So before you publish one, you need to understand how to write a good newsletter first. There are various newsletter software and tools available online, mostly for free, which will help you to design, create and edit  your newsletters before sending them to your subscribers.
Newsletters are quite an economical option, and sending newsletters to the desired readers is almost free. If you are a newsletter editor, you need to know the basics of how to write a newsletter first, since today, there are more then 300,000 newsletters available online. And with so many tools and programs available, go through the rest of the article below, and you will understand how to write a newsletter sitting back on your office table.
Newsletter Programs
Newsletter programs are basically applications that are computer based available either as paid software or those available online. Newsletter programs basically help the editors to develop the design of the newsletter giving priority to aesthetics, and they consist of professional tools which allow you to unfold your creative skills. Most Newsletter Programs utilize the HTML platform.
Email Newsletter Software
Email Newsletter Software are a part of the newsletter system, which allows you to keep a track on the progress and success of your newsletter marketing campaign. These purpose built newsletter systems allow you to observe what information and details readers were more interested in. If there are any parts subscribers didn't take any interest in, you can utilize the power of newsletter systems to remove such details. Therefore you can develop a future newsletter based on this data feedback.
Newsletter Tools
Newsletter Tools are an essential part of the newsletter system, and most of them are available online for free. Rather then wasting several hours developing a newsletter for your email marketing campaign, you can utilize the newsletter tools and develop your very own newsletter just within a few minutes and email it to your subscribers. There are several newsletter tools available online which help you compose your very own newsletter for free.
Newsletter Editor
Newsletter Editors are basically Newsletter Creators and the brains behind the contents. Newsletter creators ensure that all newsletters are unique and contain all the necessary details that would ensure that subscribers get to read the desired information. While some newsletter editors just believe in bombarding information poorly organized and developed, the job of a newsletter creator is not as easy. Newsletter Editors have the enshrined duty of ensuring that the subscriber gets to receive concise and complete information that will provide them with the needed information regarding the latest product, or any other development taking place within the business. Obviously, if there is something new happening in your business, you would want to share it with your subscribers, and the best way is through the newsletter.
Newsletter Designs
Newsletter designing is one of the major phases in the development of the newsletter. The increasing popularity of newsletters as a marketing tool has seen the emergence of professional designers who only concentrate on newsletter designs. You can always learn from their work to develop your very own newsletter design if you are a business owner and want to develop your very own newsletter. You can also utilize newsletter templates available for free online. Newsletter designs can be based on these templates. Also you can get inspirations from website designs, which will look great with your newsletter design too.
Send Newsletters
Sending newsletters on a regular basis allows you to remain in regular touch with your customers and subscribers. When ever you sending newsletters as an email to your subscribers, you are creating numerous potentials for your business's future sales and revenues. Sending newsletters periodically to your customers also lets them give their feedback to you, which will come in handy for future product development.
2 comments posted:
thanks for tips. its increase my knowledge about how to make a good newsletter